Probate Services
Is the legacy you have built over the years protected? Our trust experts will ensure your estate is settled as you instruct with the accuracy and speed your beneficiaries deserve.
Estate Administration
Transferring property from one generation to the other is complicated. Most families lack the skill or time to handle estate administration properly. Our trust experts have over 180 years of experience dealing with estate administration. Our expertise eliminates the stress from an emotional situation. As your executor, CoreFirst Bank & Trust handles the duties associated with the administration and settlement of an estate efficiently and professionally.
Estate Administration Services
Inventory and evaluate property
Satisfy credit obligations and final expenses
Manage the property during the administration
Prepare state and federal tax returns
Remove potential family conflict with unbiased administration
Counsel heirs on the investment of their inheritance
Distribute estate according to the specific estate plan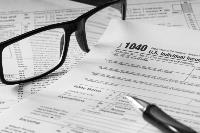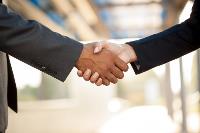 Conservatorships
CoreFirst Bank & Trust may be called upon to act as conservator on behalf of a minor child or a disabled person unable to manage his/her individual property. We have a long history of successful and compassionate work as conservators.
Conservatorship Administration Services
Prepare inventory and valuation of property
Protect and manage assets and expend money as necessary for the best continuing care and support of our client, all under the supervision of the Probate Court
Prepare an annual accounting for Court Approval
Questions?

Call 785.267.8402 or 1.800.280.0123

Stop by any branch location
Email a Trust Officer

Live Chat With Us
---
Investment, Insurance and Advisory products:

Are Not FDIC Insured

Are Not Bank Guaranteed

May Lose Value

Are Not Deposits

Are Not Insured by Any Federal Government Agency

Are Not a Condition to Any Banking Service or Activity